Life can have its difficulties and challenges but you don't have to navigate it alone. There is help and there is hope. Whether you are struggling with anxiety, depression, relationships, trauma, self-esteem, or another issue, relief is within reach and help is available. Together we can turn your wounds into wisdom and your knowledge into power.
I'm committed to providing heart-centered work grounded by evidence-based practices. Healing comes from feeling empowered, gaining a stronger sense of self, understanding recurring patterns, cultivating self-compassion, uncovering new coping mechanisms, and being able to make desired changes in a safe, nonjudgmental and nurturing environment. 
Explore • Evolve • Elevate
Individual Therapy 
Individual therapy can help people overcome obstacles to their well-being. Therapy can help you heal wounds, transform into the authentic you, understand and attune to your patterns, wants and needs, cultivate healthy relationships, connect more deeply with yourself and others, &  learn tools to handle stressors.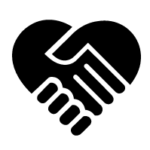 Couple Counseling 
The goal of marriage is not just to stay together but to have a fulfilling, close relationship that enriches the lives of both partners. Couple counseling provides the couple with the tools to live their best relationship possible. You will learn skills to improve your communication, connection and understanding.
Group Therapy 
Group therapy is conducted in a safe, confidential and nonjudgmental setting. Benefits of joining a group include: helping you realize that you are not alone, facilitates giving and receiving support, helps you find your "voice", helps you relate to others and yourself in healthier ways and provides a safety net.
Mediation
Mediation provides a forum and an atmosphere in which parties gain understanding, become understood, and work together to explore options for resolution. By resolving disputes in mediation over litigation, parties determine for themselves what is important and ultimately the outcome of the situation. 
I am passionate about my work and helping others grow and thrive. My approach is empathetic and collaborative, sensitive to your unique personality, needs, and goals. Through therapy, we will work to understand the root cause of your struggles and address those issues by quipping you with long-lasting strategies so that you can find true freedom. If you're interested in discovering your greatest self and becoming a happier, balanced and more fulfilled you, I'd love to work with you every step of the way.
Licensed Marriage & Family Therapist #127208